What's a gadget site doing with a review of a toiletry bag?
Simple.
If by now you don't recognize that a geek's basic gadgets include his toiletry stuff — your razor or shaver, your moisturizer, your nail or toe clippers, your toothbrush and toothpaste, your underarm deodorant, your cologne and the many other "gear" you stuff in your luggage that get you through your travels, then a true geek you certainly aren't. A true geek's day starts with the gear that enables him to perform his morning ablutions.
So why not review a toiletry bag? In particular, a wonderfully crafted, compact, water-resistant toiletry bag called the Crumpler Dry Red No. 1.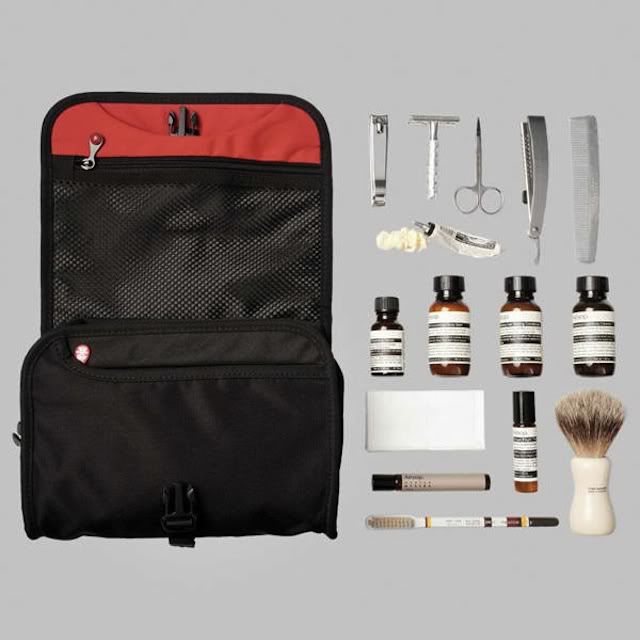 It's perfect for a geek, with pouches and pockets and compartments built for any number of toiletries, a bag all black with red lining and trim. There is a big front-zippered pocket that is divided into two main compartments, and there is also a zippered mesh pocket on the reverse of the opening flap. There are two separate zippered 'wet' compartments to hold your damp toothbrush or shaving brush or whatever else you have that isn't completely dry to keep it separate from your other stuff. In fact, Dry Red No. 1 has seven separate zones where you can keep your manly gear, five dry ones, and two wet ones. It also has a sidewall organizer with three elasticized loops to keep things handy, plus a separate stuff pocket.
It even opens up with a convenient, built-in hidden hanger strap so you can attach it to clothes hooks, shower or towel rails if you don't have a place to put your toiletries (most hotels these days scrimp on bathroom space). The bag's outer surface area is made from water resistant materials, while the inner portion has those 'wet' compartments we were talking about. It's a bit more expensive than you're probably used to, but hey, your precious toiletries deserve all the care they can get, don't you think?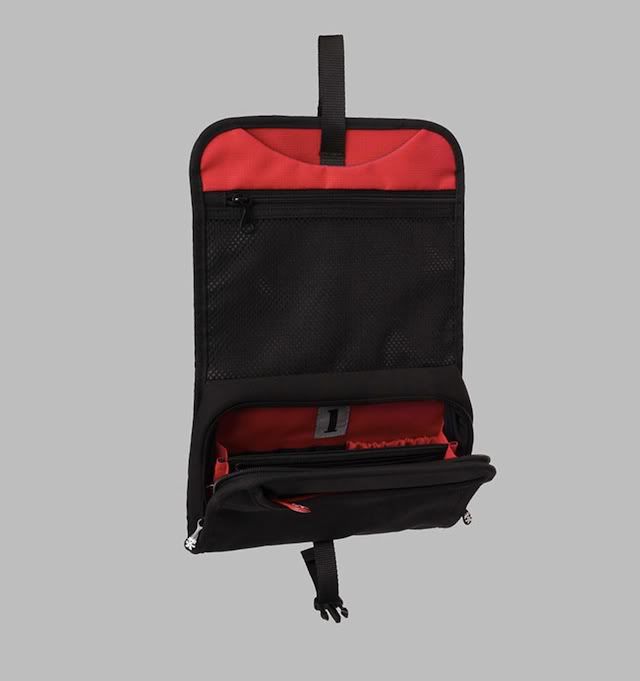 Besides, Crumpler makes it a policy to drag their prototype bags to hell and back, a travel simulation torture test that beats up, drops, drags, and opens and closes the bags thousands of times, ensuring that a Crumpler bag will survive anything short of a nuclear explosion. The Dry Red No. 1 is no exception, and Crumpler makes it fairly certain it will survive the toughest travel scenario you can think of.
So if you're looking for a tough, sturdy bag to store all your toiletries, look no further than Crumpler's Dry Red No. 1.
Availability: Crumpler Stores (The Fort, Trinoma and Robinsons Ermita)
Price: Php 1,950
Likes:
Small, compact
Has a hidden hanger strap
Water-resistant
Dislikes:
Kinda on the pricey side for a toiletry bag