The Philips CitiScape Headband Headphones are a "retro-mod" pair of headsets with excellent sound reproduction, coupled with modern accoutrements like a flat, tangle-free, oxygen-free copper cable, a gold-plated L-type connector and a mic/volume control embedded in its 1.2-meter long cable. It's got big, over-ear cushions that trap the sound within, and blocks out all ambient noise from your listening experience, which is a both a plus and a minus. And that's the trouble.
Before we get into that, let's first examine the thing.
It's big and bulky, and harks back to the good old days when headsets were basically big, over-the-ear reference cans that tried to isolate the listener from the outside world. None of those tiny, new-fangled insert-in-your-ear pods for this one. I guess that's what they mean when they say "retro-mod".
The cans are big, soft-cushion, encompassing, over-the-ear housings with memory foam that they call MusicSeal, which in effect does what it says – it seals in the music and keeps noise out. It does this by double-walling within the shell, and ensuring secure edges between the cushions and the housing, which makes for big ear pads. The finely tuned 40mm premium drivers really beef up the audio and enhance the quality of the sound. (There just isn't any easy way to find out left from right; there aren't any markings on the ear pads, so it's a toss-up the first time.)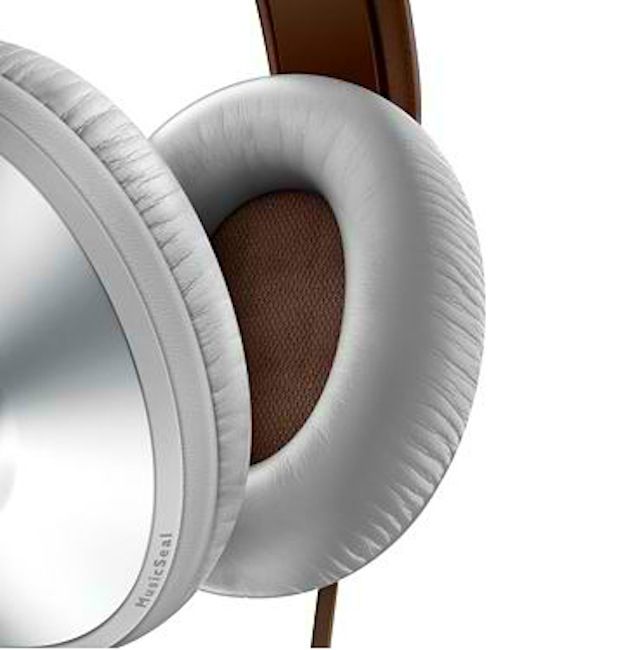 The big headband is "air-quilted", which is a fancy way of saying that it's padded for additional comfort. The oxygen-free copper cable is flat, not rounded, and specifically made to avoid tangling, a feature first seen in the cabling of earphones like Monster's Beats By Dr. Dre. There is a microphone/volume control slider on the cable, for when you want to use it with your phone or portable music player. The connector is a gold plated L-shaped elbow plug, and it comes with a short, thinner straight plug extension for other other gadgets like Sony-Ericsson, Samsung and Nokia, (although I still had to take my iPhone 4 out of its case to let the connector through).
The sound reproduction is great, though a bit warm for my liking, and could do with some improvement as far as brilliance is concerned. It reproduces the trills and flourishes from pieces like Cavatina and Clair de Lune quite adequately, and it boomed out the passages from Beethoven's Symphony No. 5 with confidence. Newer pieces like, say, Jennifer Hudson's Spotlight, suffered from a bit of distortion when the volume was pushed to the max, though bass nuts would be well-served by the CitiScape Headband as beats and electronica are reproduced reasonably well and loud, with minimum distortion.
The sound-isolation features are great with these headphones. When I took it off after a long listening session, I was surprised to hear it was already storming outside; I didn't even notice it was raining cats and dogs. You can effectively be wrapped completely in your own world while wearing the Philips CitiScape Headband Headphones and shut the outside out. Which is partly the trouble with the thing.
Have you ever been out on the street with one of these sound-isolating headsets and almost get creamed by a cab while crossing? Or ignore a warning from fellow pedestrians simply because you can't hear them in the first place? The Philips CitiScape Headband Headset is clearly meant to be used outside the house or the office too, otherwise they wouldn't have put a microphone/volume control on it, and given it a reasonably short, tangle-free cord for mobile use. They overlooked the fact that being outside requires some ability to hear the world around you. Philips' "MusicSeal" feature effectively removes that ability, requiring listeners to be extra-aware and extra-conscious of their surroundings all the time, something they occasionally forget.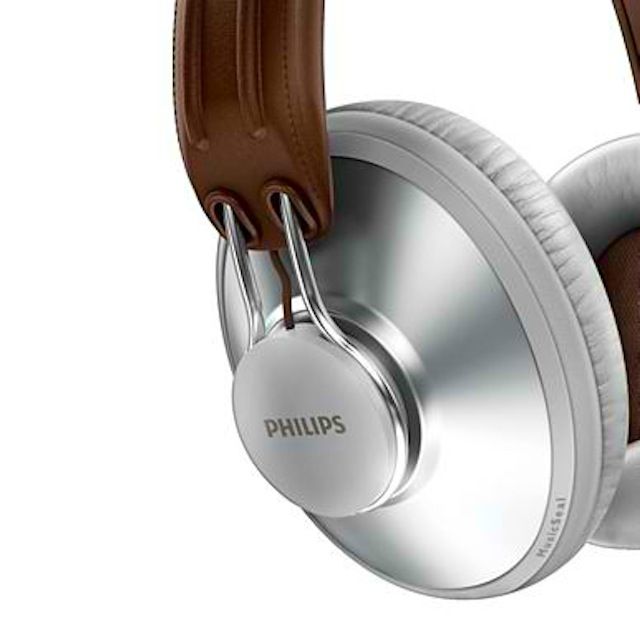 Also, the headset isn't eminently portable. It doesn't comfortably fold into itself, and doesn't lend itself easily to carrying around. It's a big sucker, and Philips doesn't provide a carrying case or bag. In fact, I thought at first that it was supposed to be used at home or at the office only, not brought out into the streets. Wearing it for long listening sessions is also taxing, no matter what the merchandising claims say. Despite the memory foam pads and the padded headband, they tend to become hot on your ears after a while, and weigh a bit heavy on your head.
But if you can look past this limitation, be aware of the dangers of sound-isolation headphones, and find a way to carry the headset on your person without too much trouble, the Philips CitiScape Headband Headset is a worthy addition to your audio gear.
LIKES
Great sound reproduction
Great sound isolation
Good tangle-free cable
DISLIKES
Wears a bit hot and heavy after a while
It's big and bulky and doesn't come with a storage bag
The sound isolation can be too good – an accident-prone quality in mobile situations
AVAILABILITY: Coming soon
PRICE: US$149 online, Philippine price TBA