Power rechargers for our gadgets are a dime a dozen, and unfortunately come in all shapes and sizes too. Most of them are as big, or bigger, than the gadgets themselves, and transporting them with the device (which is a must, because that is its raison d'être) is a chore and a bother, often taking up precious bag space.
But what if there was a power recharger that was smaller than the gadget, and was more than capable of charging your device when needed?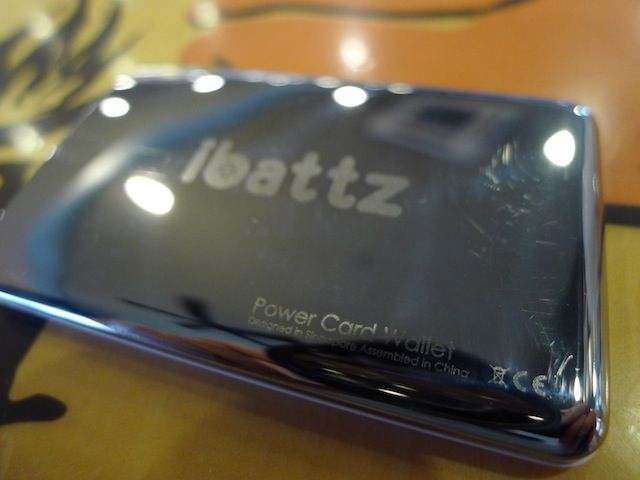 Introducing the ibattz Mojo Removable Power Card Wallet, a 1500 mAh battery back-up charger that is barely larger than a credit card and could ostensibly fit in your wallet or small purse. It comes in either black or white plastic on one side, and a stainless metal finish on the other, reminiscent of an old iPod. There's a standard USB and a micro-USB port on one end, plus a lanyard hole if you plan to carry it that way. Otherwise, that's all there is to it.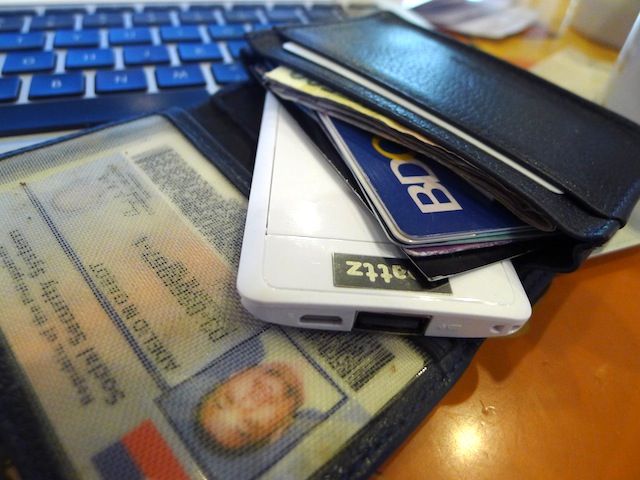 It comes with a short micro-USB cable, and you use that to charge the recharger through the USB port of your computer or a USB wall charger. There is a small light on the device that glows red when depleted, orange while charging, and green when fully charged. Of course, you're going to need the USB cable of the device you're recharging if it doesn't use a standard USB. (I had to use my iPhone/iPad/iPod's 30-pin charging/sync cable in order to use the Power Card to charge those devices.) It recharges up to 80% of the iPhone in about an hour and a half of being connected, and about the same for smartphones of other varieties.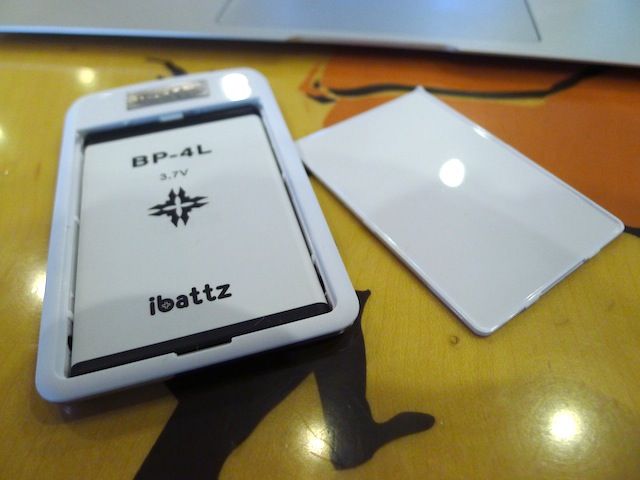 More importantly, the Power Card uses a standard BP-4L 1500 mAH battery that is easily obtainable at your friendly neighborhood gadget store, and is easily swapped out when required. A door on the plastic side of the device lifts up to reveal the battery, and is encased in a frame that's barely larger than the battery itself. As an added feature, it's the same battery used in the Mojo Removable Battery Case for the iPhone 4/4s. Unfortunately, having only a 1500 mAh capacity, it can't fully charge a power-depleted iPhone 4s, much less a 3rd generation iPad, but can fully charge a typical smartphone or iPod.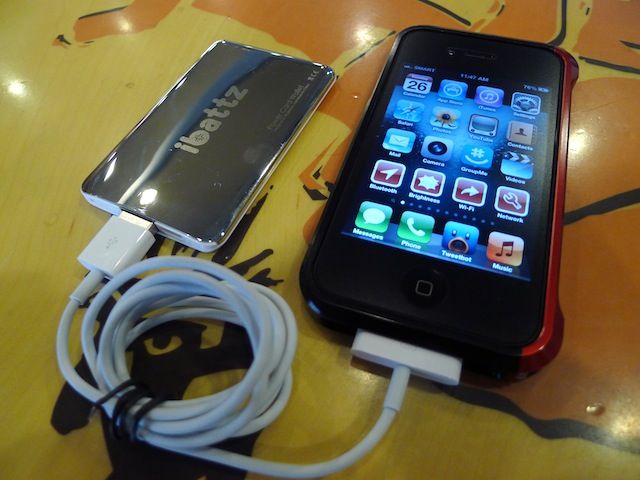 But all in all, it's nice to have a tiny recharger for your power-hungry device in your wallet, and the ibattz Removable Power Card fits the bill.
PRICE: Php 1,790
AVAILABILITY: Beyond The Box, Digital Walker/Digital Hub branches
LIKES:
Tiny
Simple to use
Uses a commonly available battery
DISLIKES:
Can't fully charge newer, more-power hungry devices like the iPhone 4s or iPad 3