Battery cases for the iPhone 4 and the newer iPhone 4s are popping up like mushrooms, throwing in reasonably sturdy cases with additional battery packs for the ubiquitous gadget. Accessory developer Momax has thrown its hat in the ring with their iPower 4s 2200mAh Battery Case for the iPhone 4/4s.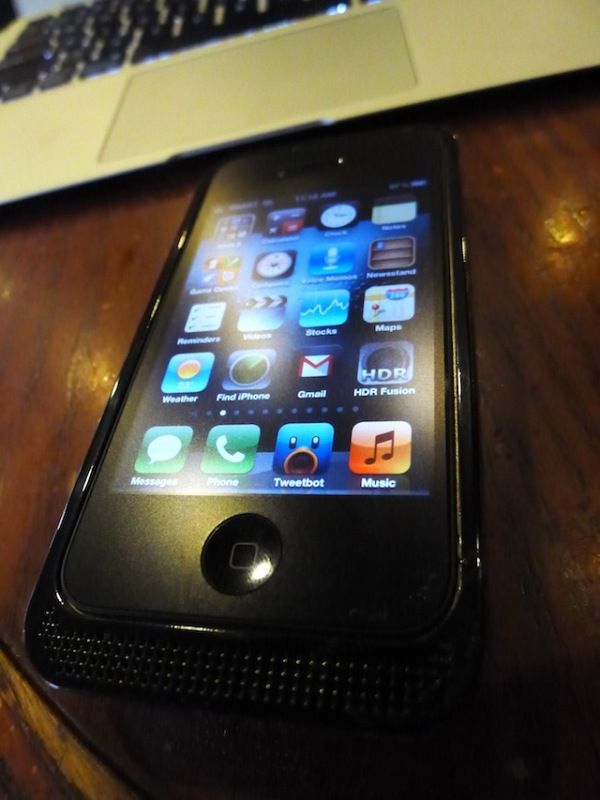 They actually had another previous hat in the ring with their iPower 4 1600mAh Battery Case for the iPhone 4, but this time they improved the power rating of their product and bumped it up to 2200mAh, and this time they included a host of additional accessories to sweeten the deal. Obviously they're riding on the popularity of the iPhone 4s, and simply upgraded and renamed their product by adding that "s" to it, aside from bumping up the power rating. The case is also an Apple-licensed "Made for iPhone" product so you can be sure it's compliant.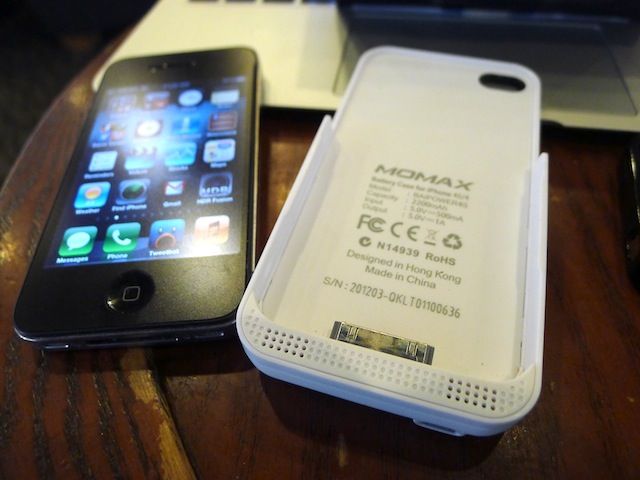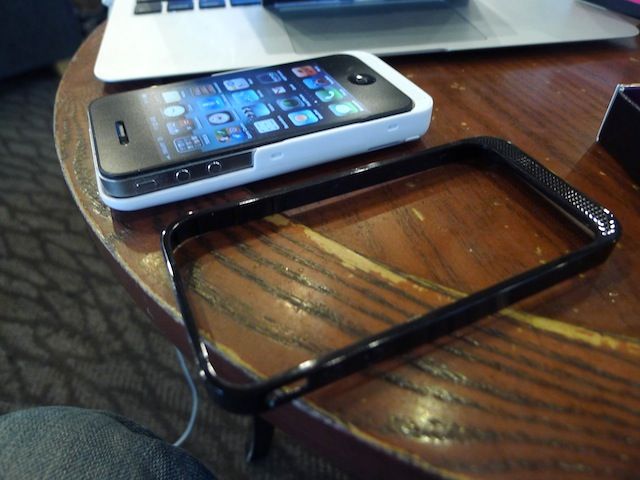 The iPower 4s is actually a battery back that attaches easily to the iPhone, and you just slide the phone into the (slightly biggish) case and lock it in with a bumper frame. The battery case comes in black or white (although the white tends to get dirty very easily, and looks slightly cheaper). The bumper frames come in five colors (black, white, silver grey, purple and pink) to suit your mood, and are easily interchangeable.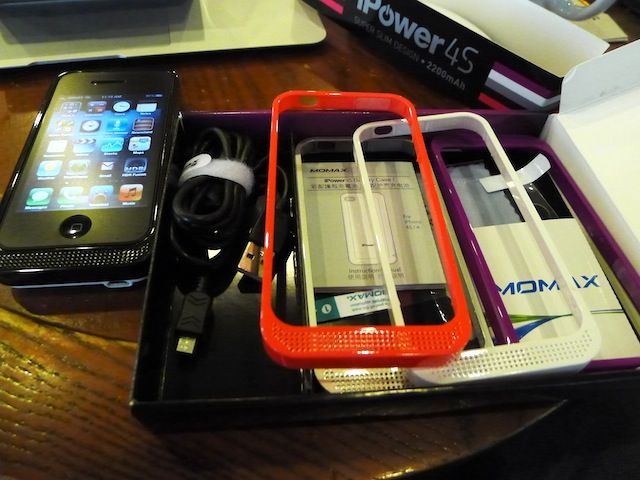 The iPower 4s takes over and covers the 30-pin connector of your iPhone, and transfers the syncing and charging capacity to a smaller, more accessible micro-USB port on the bottom, and you don't have to unattach the case in order to charge and sync. It comes with its own micro-USB cable in the box, although the USB port is common enough that you might have one in the house anyway. It comes with a couple of short manuals, and adds a free screen protector and microfiber cloth for wiping the iPhone screen.
The iPower 4s has one of the highest rated capacities of battery cases on the market presently, and more than doubles the battery life of the phone. It charges quickly, having a 1000mA output, double that of the 500mA of most other cases. And it also has an efficient way to tell if you're charging properly with a fairly accurate four-LCD indicator on the bottom side of the case that slowly tops up as you charge, and is an easy way to tell how much power you got left. There is a smart chip in it that prevents overcharging and over-discharge, and is short-circuit proof.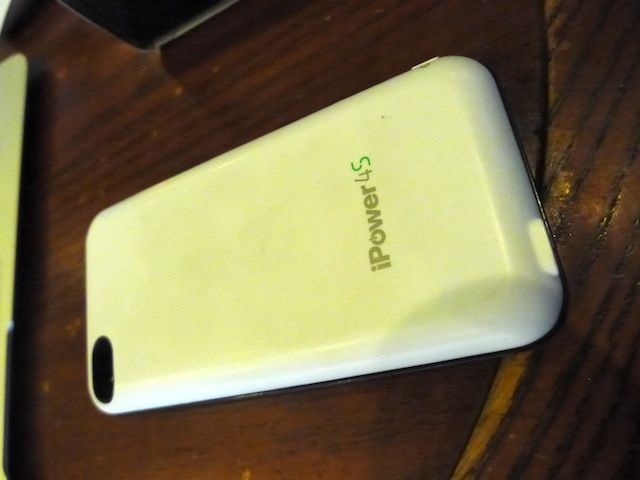 It lasts forever, or at least several days long before you need to charge again. My iPhone 4 had been going on for four days on a full charge, and only then was the battery indicator slowly waning. (But I didn't get a chance to fully exhaust the battery pack and couldn't tell how long it would eventually last because I had to update my iPhone to a new firmware and had to hook it up, which meant that it was charging again and thus ruined my chance of an uninterrupted wear-down.)
My only gripe about it is that it's kinda bulky and slightly heavy for a battery case (which is my gripe for most of these battery cases), even though it's as slim as they can make it, according to Momax. It sorta ruins the svelte, sexy form factor of the iPhone, but at least the power extension more than makes up for it, and if you're traveling and you're not going to be within reach of a power outlet for a couple of days, the Momax iPower 4s 2200 mAh Battery Case for the iPhone 4/4s has got you well covered.
PRICE: P3850
AVAILABILITY: Digital Hub, Digital Walker, Beyond The Box
LIKES:
Long battery life!
Many extras
DISLIKES: