I've accessorized my fairly-new 3rd Generation iPad as much as I can afford. To protect its Retina display, I splurged on the Spigen SGP Glas.T screen protector, and to protect the back I got a Targus VuComplete back case.
But in my job here, I've received several more products to review for the new iPad, among them a great SwitchEasy Canvas folio case (which I've grown to love and feel bad because I have to give it back), and now I got another nice back case.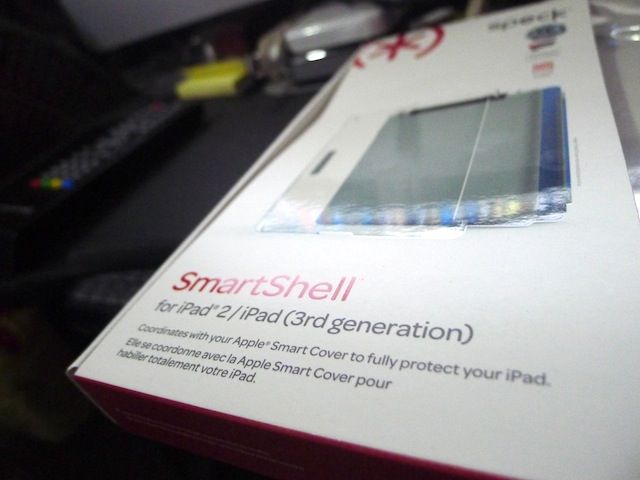 It's the Speck SmartShell, made for the new iPad (and the iPad 2 too, if you haven't upgraded yet – which you should, that Retina display is to die for). The one I got is the Crystal finish version, though I hear it comes in a smoky black tint. The fact it is see-through is nice because it still lets you see the back panel and the Apple logo.
It's just for the back, but it is compatible for using Apple's SmartCover via the uncovered left edge. It just snaps onto the back of your iPad, and that's it. The nice thing about this cover is a small magnetic panel on the right side that lets you fold back the SmartCover flush and holds it in place if you want to hold it that way as opposed to folding up the SmartCover into a triangle shape and using it as a table stand.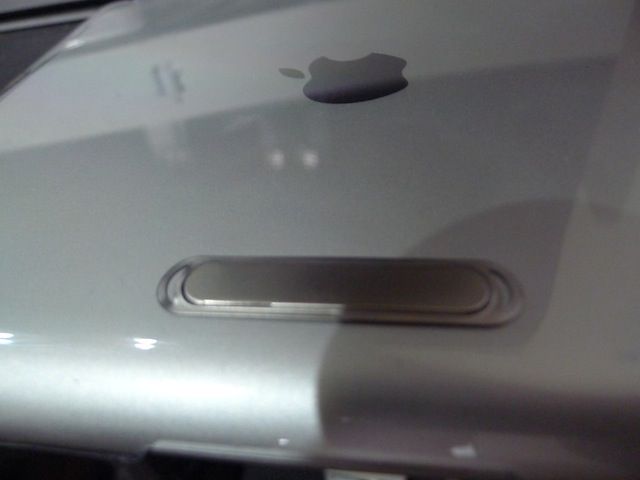 The SmartShell is just 1.2 mm thin and adds little bulk to the iPad. It doesn't protect your iPad against drops, but it does protect the back against the occasional bump and scratch. There are cutouts for the speaker, camera, earphone, on/off switch, volume control and microphone as usual. And that's all there is for the SmartShell, really. It's just a simple, clear back case, with only the magnet patch in the back to distinguish it from other back cases.
Been using it for the past week, and it's been doing fine. My only comment is that, while the new iPad is slightly larger and cases have to make accommodations, maybe Speck was a bit too generous with it and my case is a bit too loose. Not falling-off-loose, nothing like that, but it's a bit too easy to pry off. Or maybe I just got used to the snugness of my other cases. I hate to think how an iPad 2 would fit on there. Maybe its just an isolated case, but I've read on the net of other problems, like some of the cases having their cutouts misaligned. If that's the case, Speck better get their quality control under control.
But as far as back cases that don't add bulk go, Speck's SmartShell for the iPad is right up there with the best of them.
PRICE: Php 1,290
AVAILABILITY: Beyond The Box, Digital Hub, Digital Walker, and Power Mac Center branches
LIKES:
It doesn't add bulk.
The back magnet to hold the SmartCover in place is great.
DISLIKES: